Contact mind reader / stage hypnotist Adam Night
Do you know the 3 mistakes many bookers make when they decide to book a mind reader for an event? and how to avoid them?
We do, and we hope you read this before YOU book a mind reader and make one of them yourself.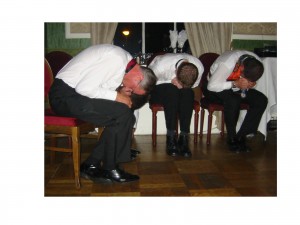 Mistake Number 1. YOU TRY TO GET THE MIND READER / ENTERTAINER WHO CHARGES THE LEAST AMOUNT OF MONEY. It?s true that the budget you set is important, but often by trying to save money you don?t get the BEST performance. The old addage is true: "You get what you pay for". Nowerdays, anyone can describe themselves as an entertainer and begin promoting their own shows. Do you want to risk your entertainment (and your reputation) by hiring the cheapest entertainer out there?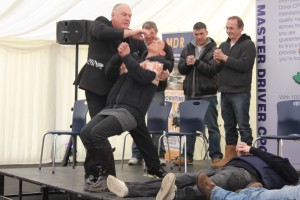 Mistake Number 2. YOU THINK ALL ENTERTAINERS ARE THE SAME. Wrong! All entertainers have different capabilities, experiences, and routines. Some have little or no training. Truthfully, some are simply NOT funny and don?t have a stage ?presence? that grabs the crowd. You would be wise to check their level of experience and how long someone has been performing before you sign a contract.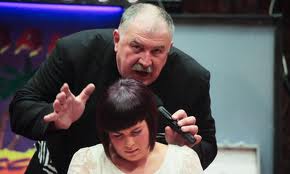 Mistake Number 3. LAST MINUTE SHOPPING. Great entertainment is often hard to find. It's even more difficult when you continually put it off. Entertainers are often booked months in advance. To avoid extra travel expense and last minute hassles; SAVE MONEY, SAVE TIME and HEADACHES by reserving your entertainment you want sooner rarther than later!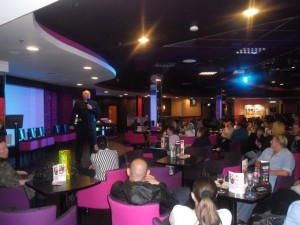 Although – If you have left it to the last minute, it is still worth a call! If Adam is available, we are more than happy to take short notice bookings, or we will try and point you in the right direction of someone else that will do a good job for you!
Why Book a mind reader?
When you book a mind reader for your next, party, corporate event or if you just want good quality after dinner entertainment what you will get is a forty to sixty minute performance of Derren Brown style mentalism. It will have it's emphasis on humour and audience participation. This is a unique and very powerful form of entertainment. Imagine someone standing before you that can predict your moves or choices before you make them, someone who can read your body language and know what you are thinking!
PLEASE COMPLETE THE CONTACT FORM BELOW
Adam Night
Mind reader / Stage Hypnotist
FREEPHONE 0800 335 7 225
0191 4821213
07831 373471
Registered office : 122 Church Rd, Low Fell, Tyne & Wear, NE9 5XD